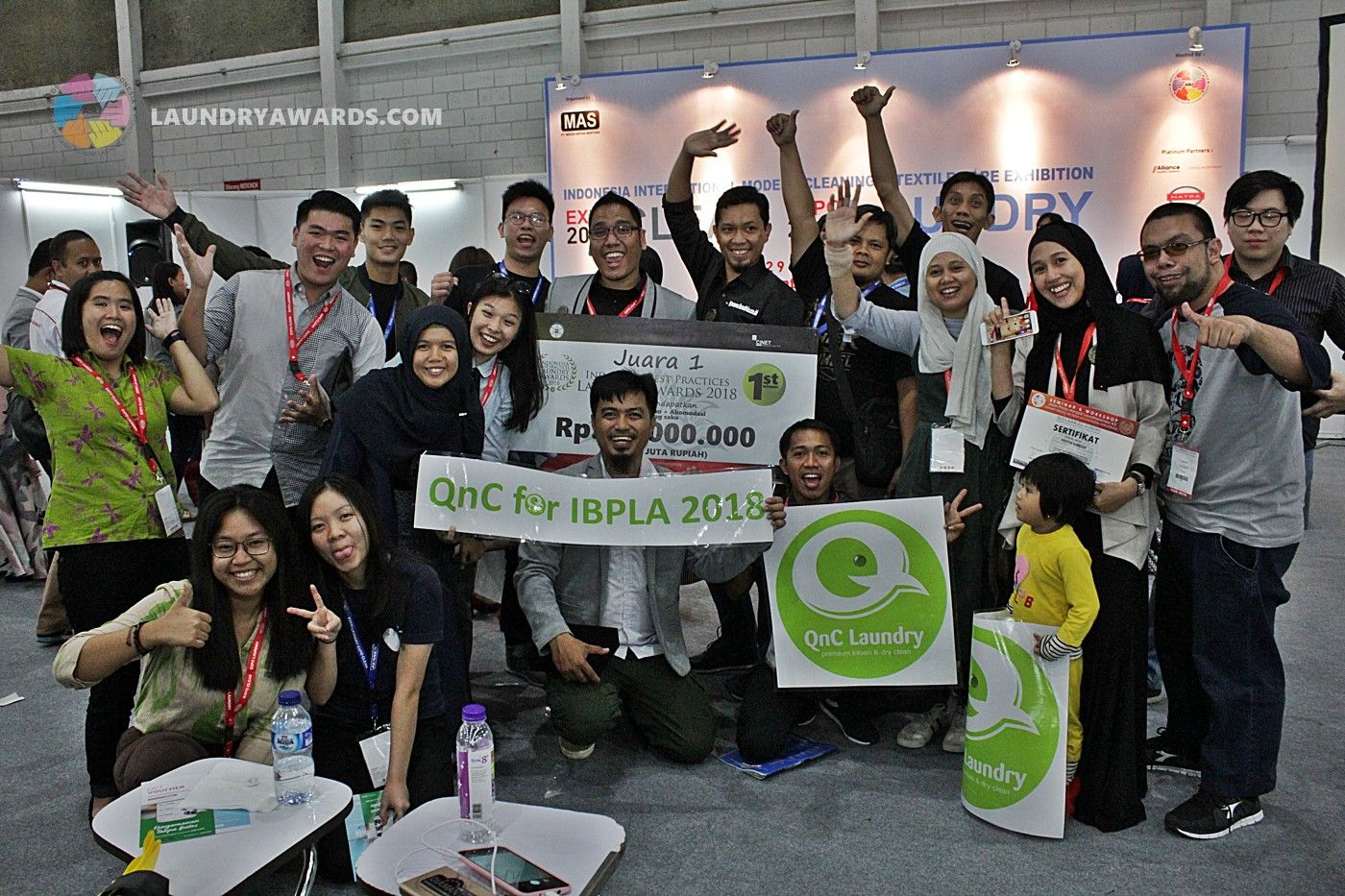 During the Expo Laundry show in Jakarta (27-29 March) – the trade show for professional textile care in SEA – Jeeves Indonesia (category International Franchise Dry Cleaning) and QnC Laundry (Kilo's Laundry) won the first place in the "Overall Best Practice Award" of Indonesia. Furthermore awards were granted for 'Innovation', 'Sustainability' and 'CSR' (Corporate Social Responsibility). The participants in the awards program wonderfully showcased the modern capabilities of the industry and inspired industry colleagues with new ideas for business development. In total 50 nominees officially entered the Indonesian competition and the last 13 prepared a professional pitch presentation including a video of their company. The quality was marvelous which was reflected in a loud and enthusiastic crowd of some 200 people at the conference.
Category International Franchise Dry Cleaning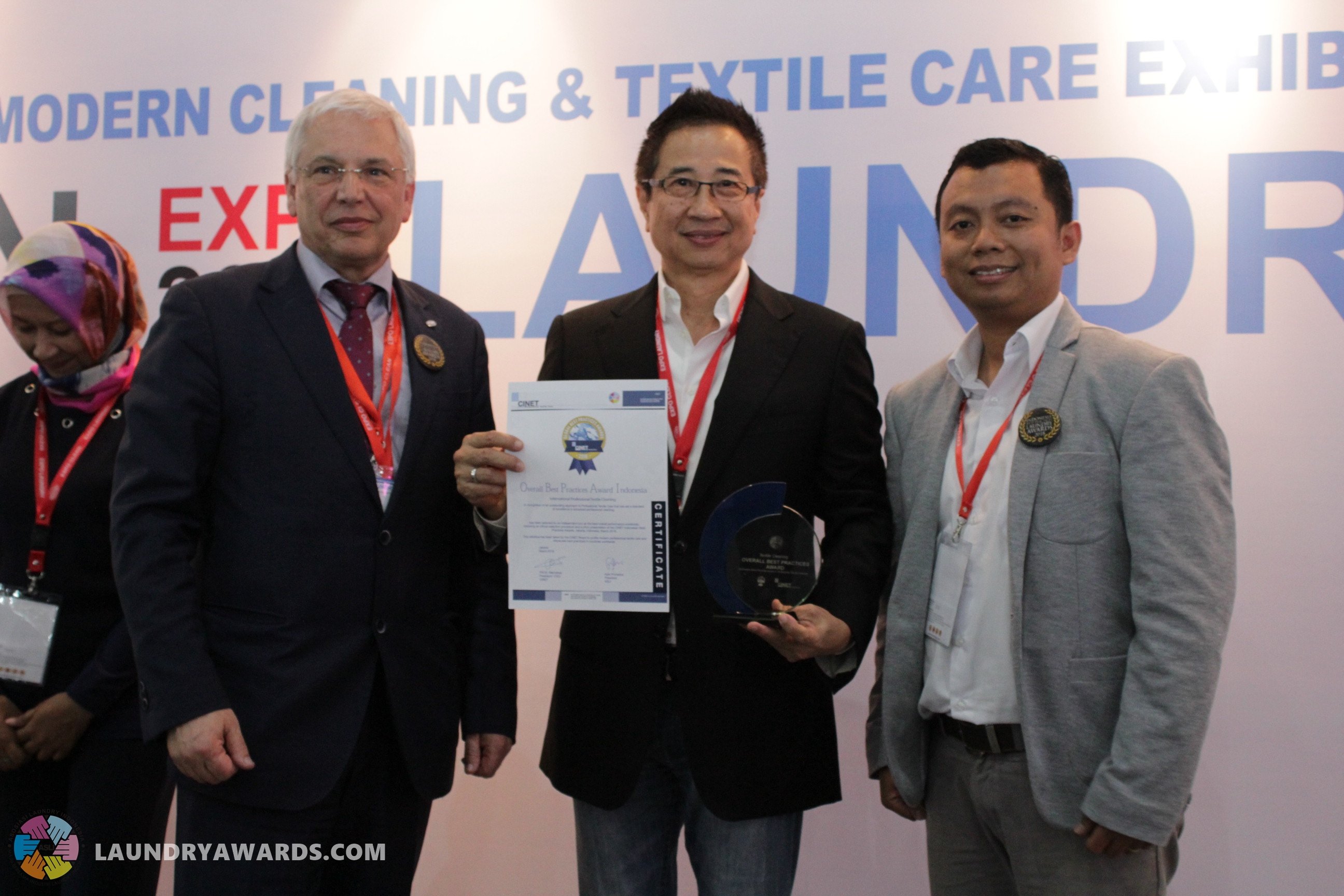 Mr. Marcus Taslim (Jeeves Indonesia)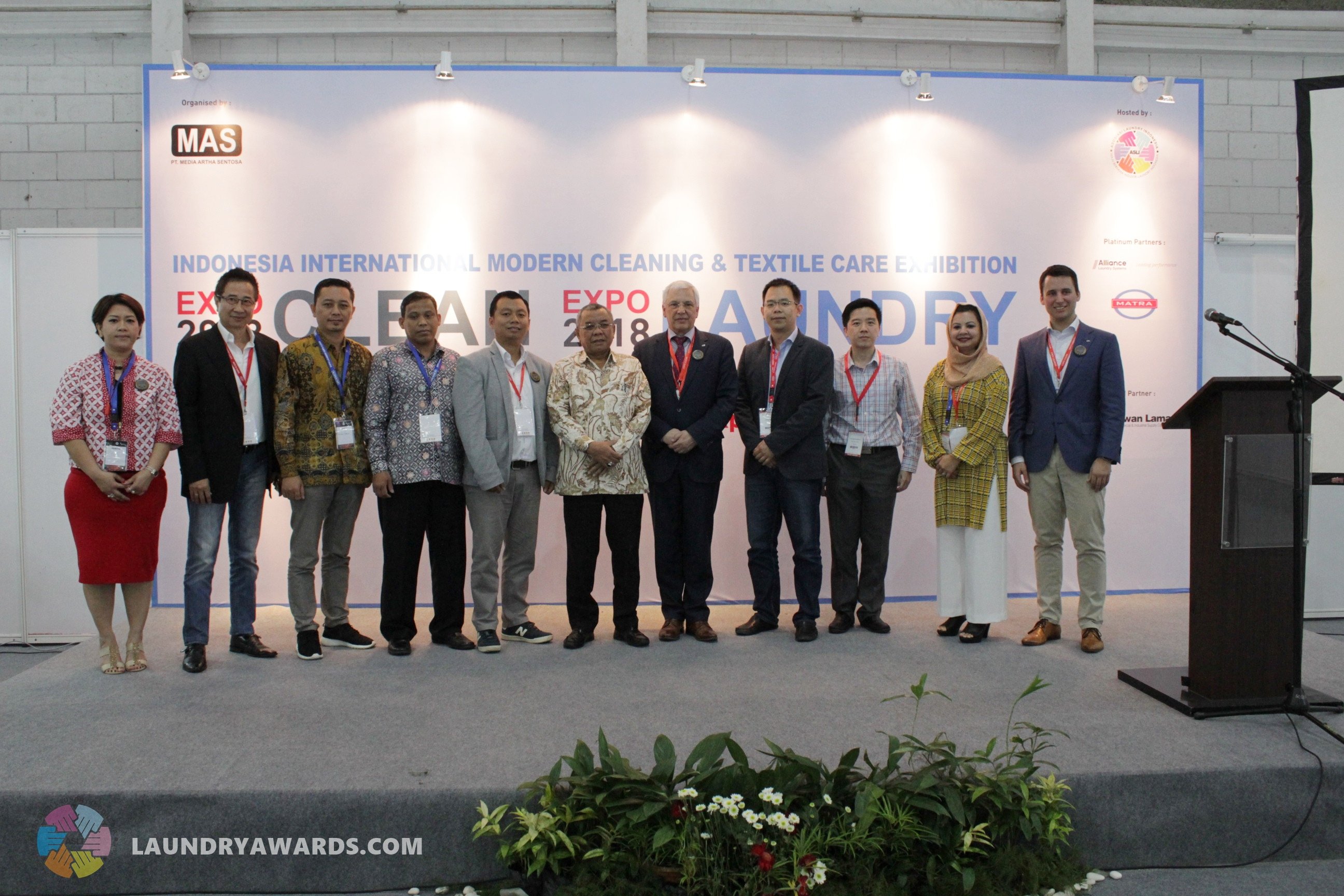 The nominees of teh International Franchise Dry Cleaning category
Winner "Overall Best Practices": Jeeves of Belgravia – Jeeves Indonesia

Winner "Innovation Award": Oxxo Indonesia

Winner "Sustainability Award": Vivaglo

 Category Kilo's Laundry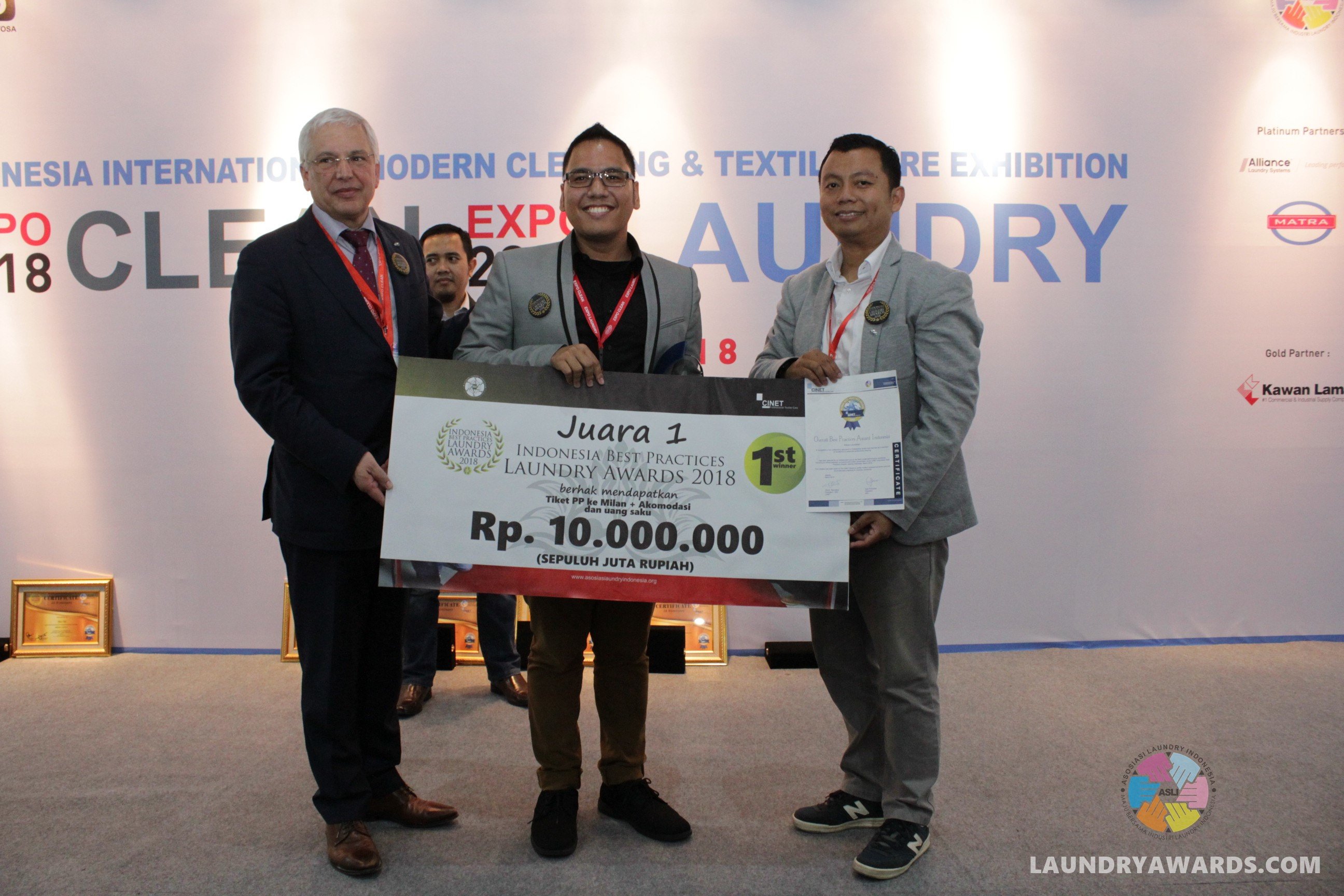 1st winner Overall Best Practices: Qnc Makassar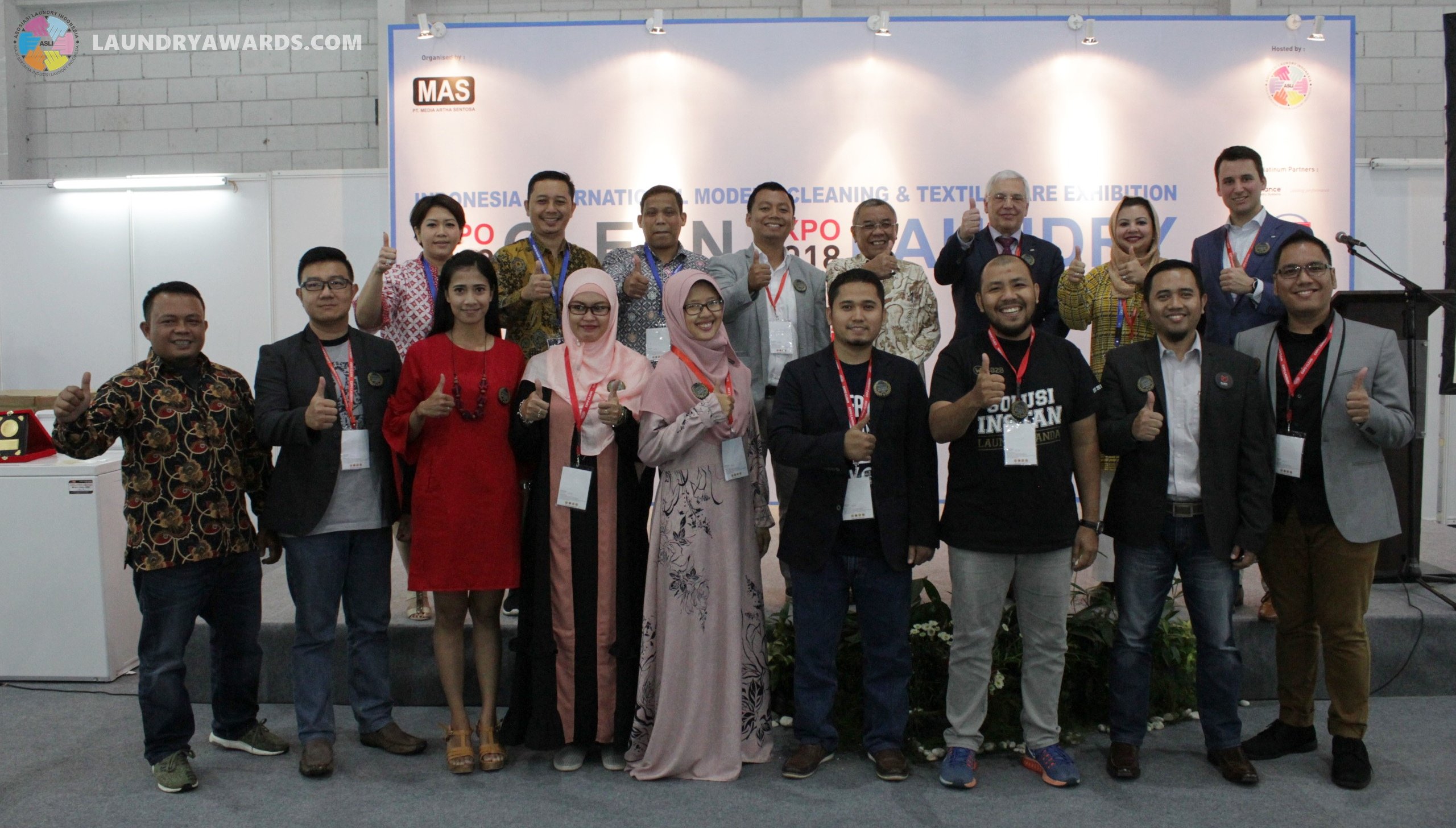 The nominees of the Kilo's Laundry category
2nd Winner "Overall Best Practices": Maxpress coin laundry
3rd Winner "Overall Best Practices": Rama Laundromat

"Sustanability Award": Perkilo Laundry
"Innovation Award": Sho Sha Laundry

"CSR Award": Laundry Pesantren
GBPA 2018: Road to Milan!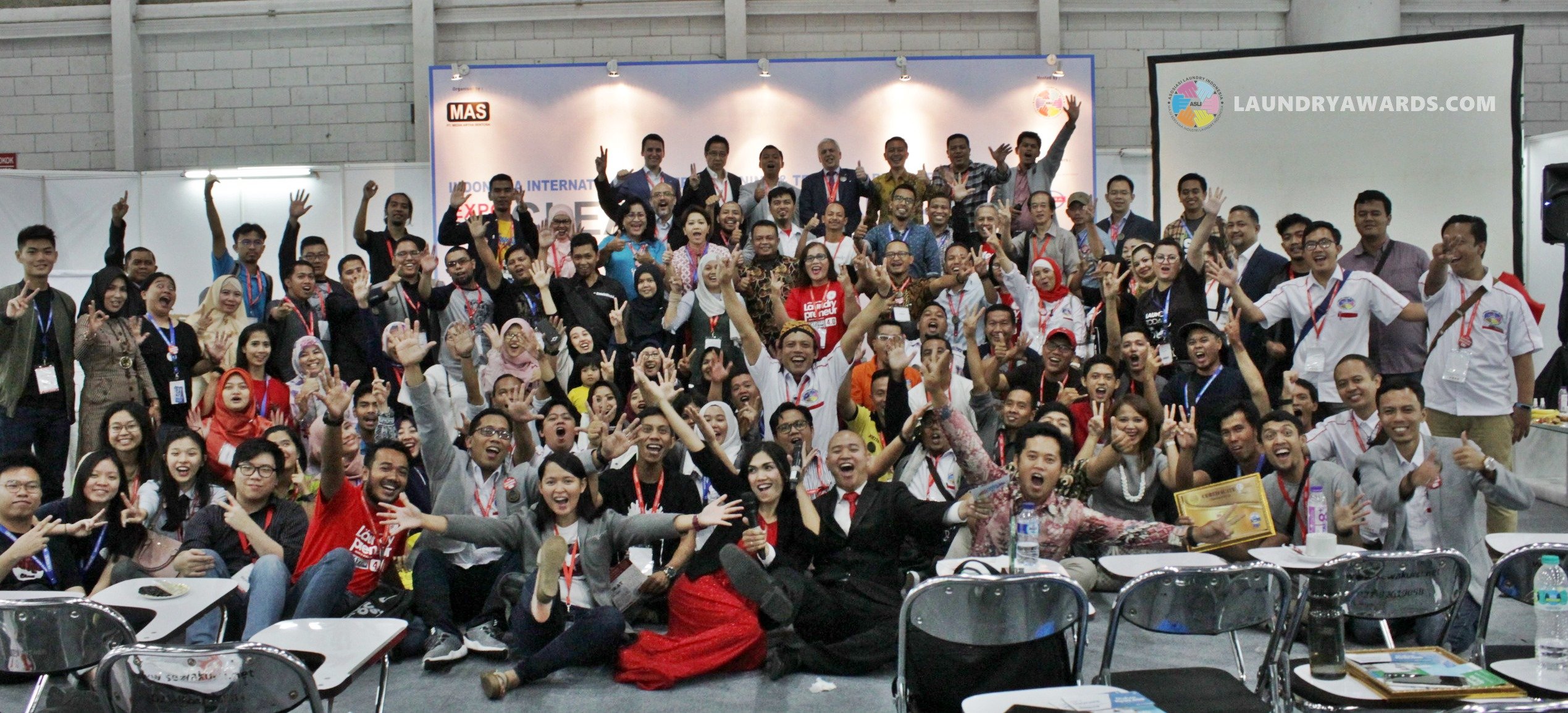 Both overall winners are invited to come over to Milan and present their companies on behalf of Indonesia in the Global Best Practice Awards organized in Milan at Expo Detergo on 18 & 19 October. Furthermore all participants will be officially reported in the World of PTC Volume 6 where all 150 nominations are described in a 2-page spread of the book.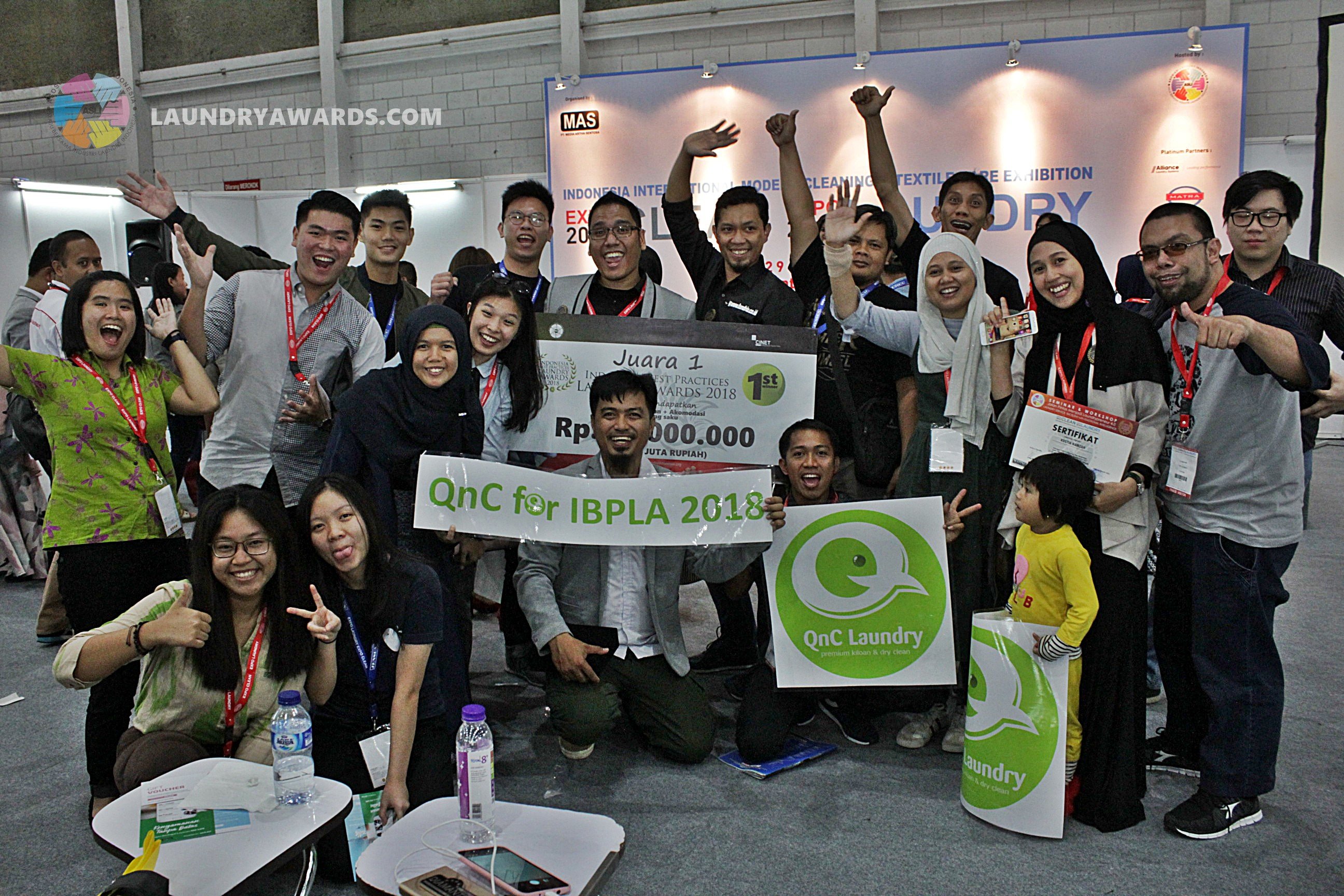 Audience goes wild: GO Milan!
Source: https://www.cinet-online.com/winners-of-the-indonesian-best-practice-laundry-awards-jeeves-indonesia-and-qnc-makassar/